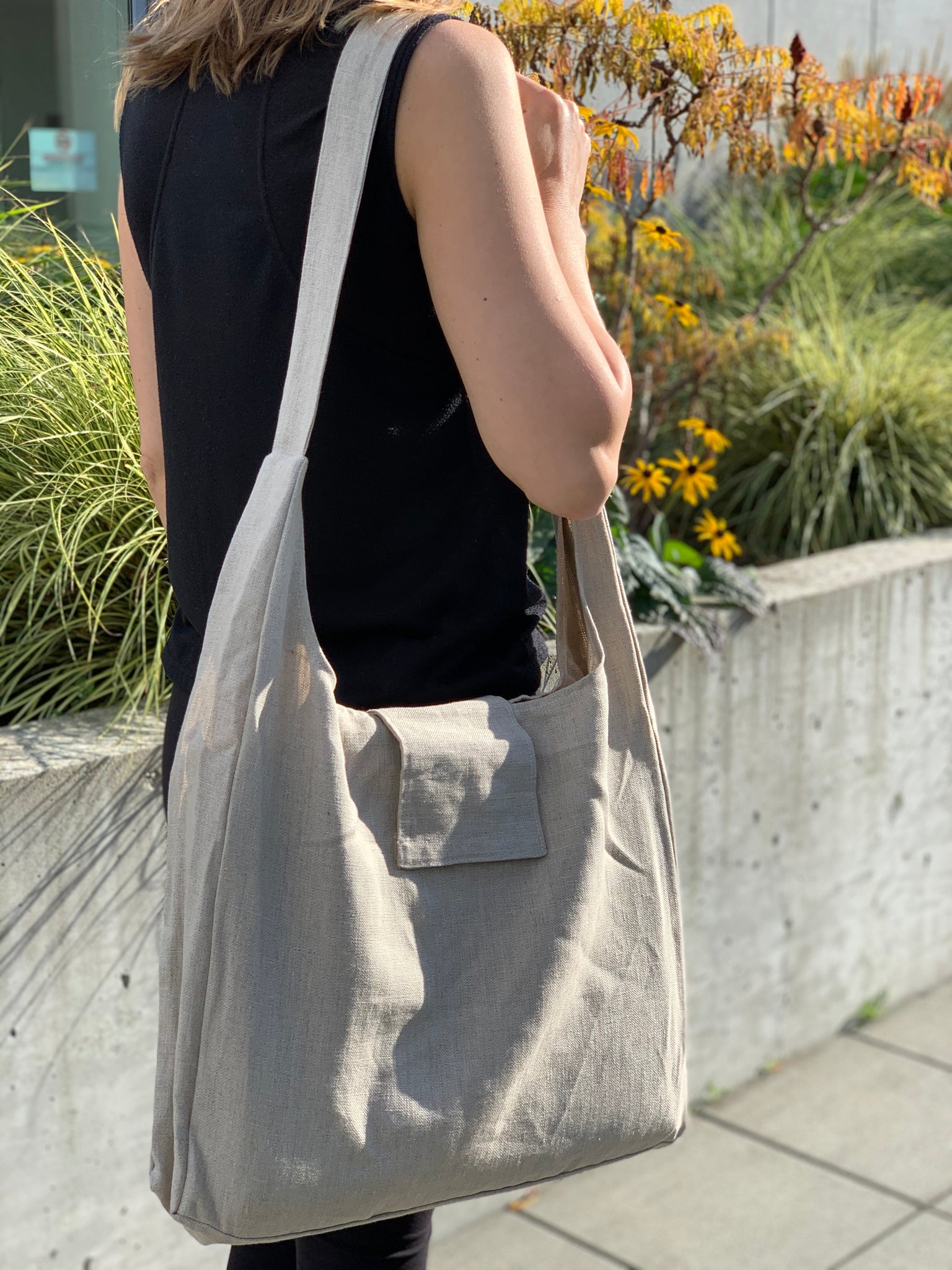 This natural linen carrying bag is just what you need to carry your acupressure mat or pillow in comfort and with style!
This bag is unparalleled in quality and beauty and is 100% eco-friendly. Each bag is carefully handmade using the highest-quality, hypoallergenic natural linen. This is the same beautiful linen we use to make our acupressure mats and acupressure pillows, so you can be sure that your carrying bag matches!

This carrying bag is approximately 12 inches in length, approximately 12 inches in width, and approximately 1/2 inch thick. It weighs approximately 0.22 pounds, which makes it very lightweight and perfect for travel. Just fold your Dosha Mat in half and slip it into the bag!

Please note that our acupressure mats and pillows are sold separately.