Meditation Pillow
$32.70 $54.50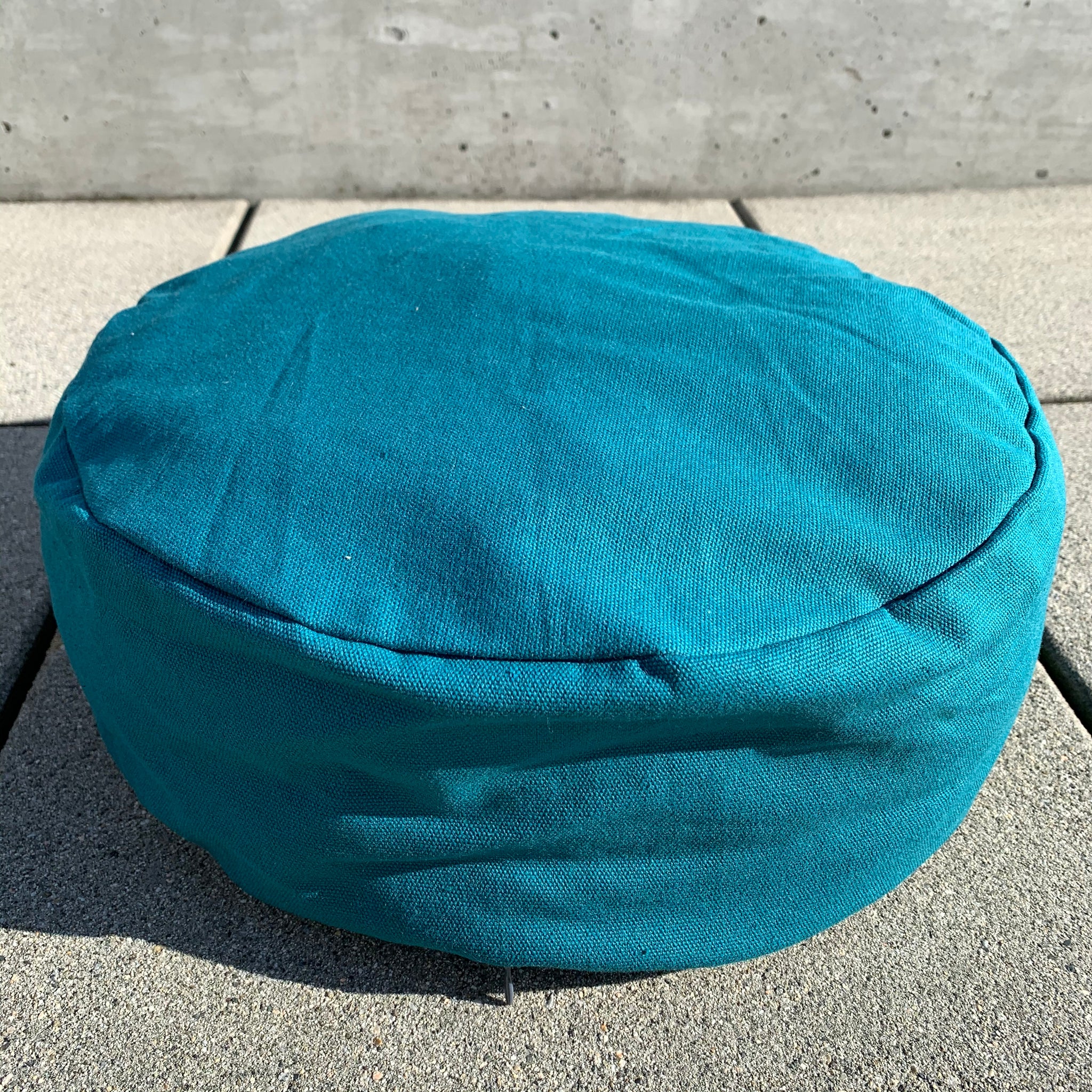 This premium meditation cushion is just what you need to meditate in comfort and style! Handcrafted with a high quality removable 100% cotton canvas cover, this meditation pillow is designed to help you meditate comfortably for longer.
This earth-friendly meditation pillow comes in your choice of two beautiful and vibrant colors: teal and plum. Each pillow contains a 100% cotton liner filled with 100% natural buckwheat husks for a soft but firm and malleable seat that shapes to perfectly fit any bottom! The cotton pillow cover is soft to the touch, and the design is clean and beautiful with a timeless and artisanal aesthetic. The pillow also comes with a handy carrying handle which makes transportation easy.
The meditation pillow is specially designed to provide you with enough height to allow your hips to soften and relax towards the floor or ground as you use it. This helps you ease into meditation, increases the length of time you can comfortably sit, and also helps gently stretch out any tight hips!
This meditation pillow is a beautiful and functional addition to any home or meditation studio, and is also great for taking outside for outdoor meditation in the forest or at the beach. In addition, you can adjust the pillow's height in order to achieve optimal sitting posture by adding or removing some of the buckwheat husks.
The meditation cushion is 13 inches in length, 13 inches in width, and 5 inches in height (33 centimeters in length, 33 centimeters in width, and 13 centimeters in height). It weighs approximately 6.0 lbs (2.7 kg)
Washing your meditation pillow cover is easy! Simply unzip the cover, remove the cotton liner filled with husks, and then cold wash the cover, and hang to dry. Once the cover is dry, re-stuff it with the cotton liner and husks. Please do not wash the buckwheat husks.
As a unique handmade artisan creation, your meditation cushion may have slight imperfections and vary slightly from photos shown.
Please note that information on this website is not intended or implied to be a substitute for professional medical advice, diagnosis or treatment.