Copper Acupressure Ring
$5.50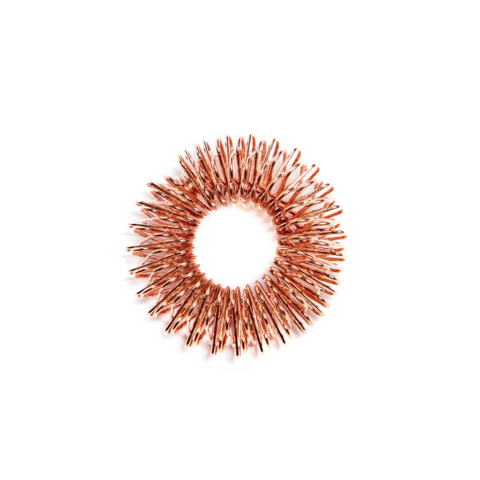 Discover the healing powers of reflexology with a copper massage ring! Use this copper ring to massage your fingers and stimulate key acupressure and reflex points, resulting in less stress and a calmer mind. As an added bonus, copper is naturally anti-microbial and self-sterilizing.

To use, simply roll the copper ring up and down each finger gently for a relaxing massage. Make sure to roll the ring evenly from top to bottom. Focus on each finger for up to 10 minutes, and feel the stress wash away.

It is also believed that certain reflex points correspond to different organs and systems and that the stimulation of these areas through gentle massage can help support optimal health.
The ring's dimensions are approximately 1" x 1".